We are the Steiner's
and warmly welcome you!
The family Steiner are Meinhard and Martina, with their daughters Leonie and Lara. Since 2010 we have been running the Sporthof, which Meinhard has taken over from his parents.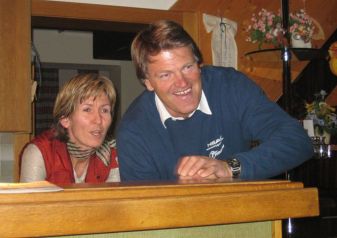 The senior chefs Gerti and Sepp support us energetically and are among other things for the physical well-being of our guests endeavored.
Sepp and Gerti, who are dedicated to the well being of their guests, built the Sporthof in 1976 and have developed it into a successful family business for almost 40 years. The appearance and size of the Sporthof has changed in several phases of construction.